Introducing A Stand-Alone Encoder & Decoder
For 4K Live Streaming + Recording

UR-Stream is not registered as a medical device.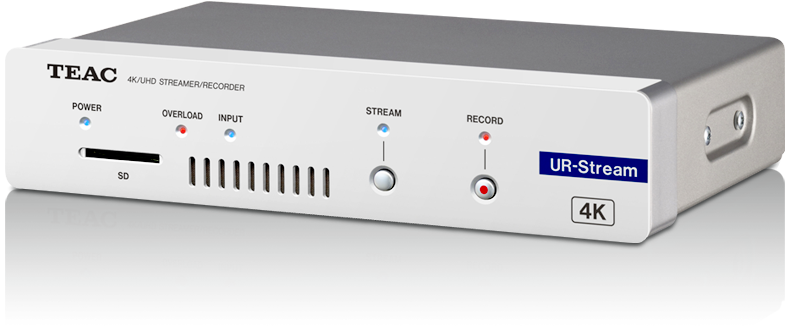 The UR-Stream is a 4K/UHD AV over IP streaming encoder and decoder that simultaneously records, encodes, streams, and decodes multiple 4K video streams (3840x2160) using High Efficiency Video Coding (HEVC), a high efficiency coding scheme that delivers H.264 video quality at half the bit rate.


All Standard Live Streaming Protocols supported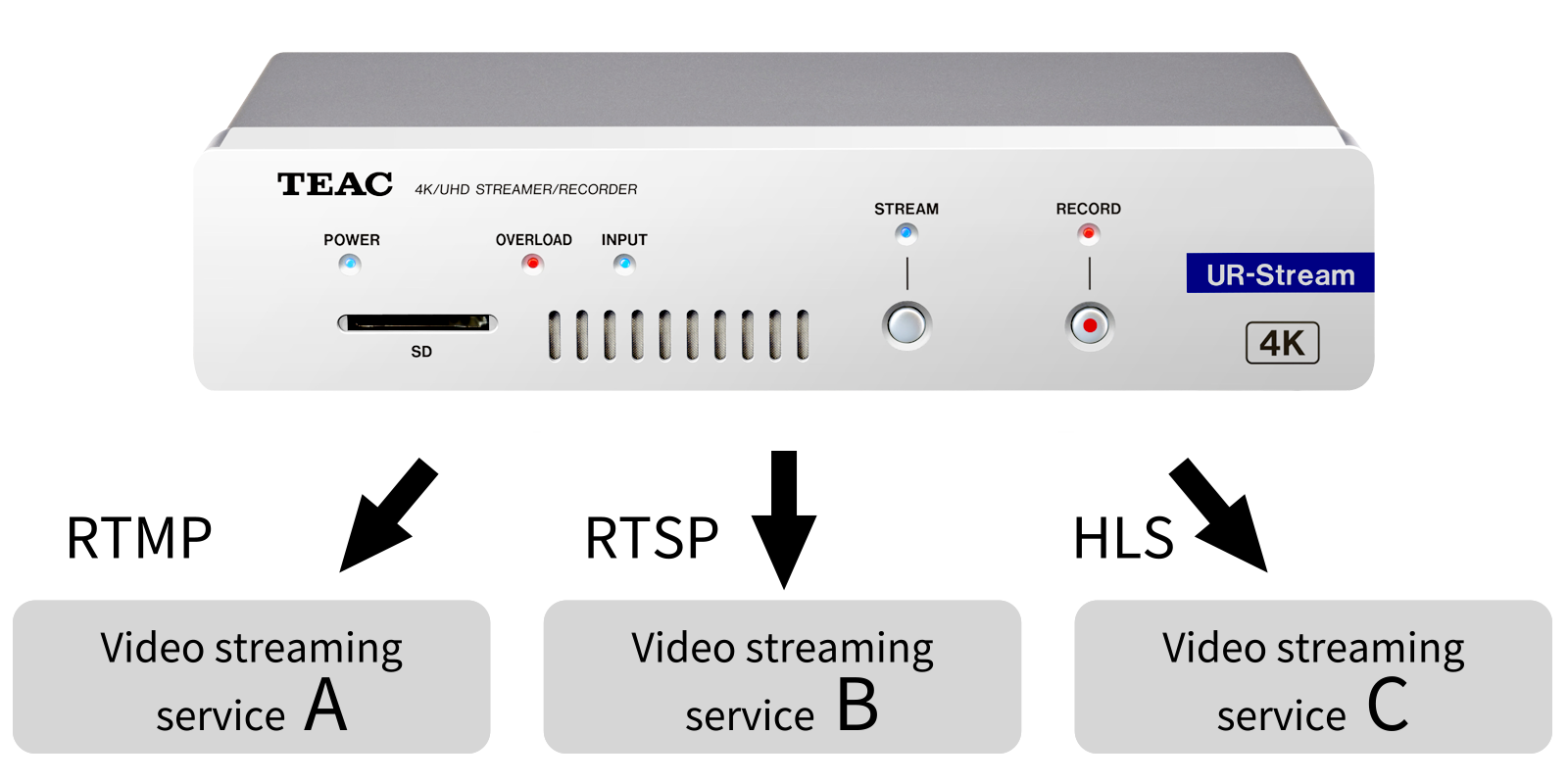 The UR-Stream live streaming encoder is compatible with popular standard streaming protocols, including HLS, RTMP, RTP/RTSP,
Multicast, Unicast—all with RESTful API for integration into control systems in commercial AV installations.
Simultaneous Recording and Archiving Via USB and SD

The UR-Stream can record directly to USB device or SD cards via a front/ rear panel loading slot.
Create, Archive and Backup Files Automatically Via FTP

Recorded files can be automatically uploaded to an FTP server for creating back-up copies, editing, or repurposing to the web.
No AC Adapter Required for Commercial AV Installations

PoE+ functionality eliminates the need for AC adaptors in AV installations.
Optional AC power supply sold separately where external AC power is required.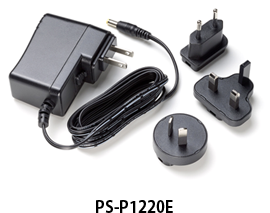 Power can be also be supplied via the optional AC adapter (sold separately)
Professional Audio Integration With Streaming Video

Audio can be embedded from analog sources and de-embedded to drive networked audio playback for ceiling speakers,
or digital audio within the HDMI I/O can be used. An integrated installed output level configuration function and reference level
switching function (up to +20dBu) allows reliable and flexible system structuring when streaming video.
DISCOVERY App and Web-GUI allow easy remote management
of multiple UR-Stream unit systems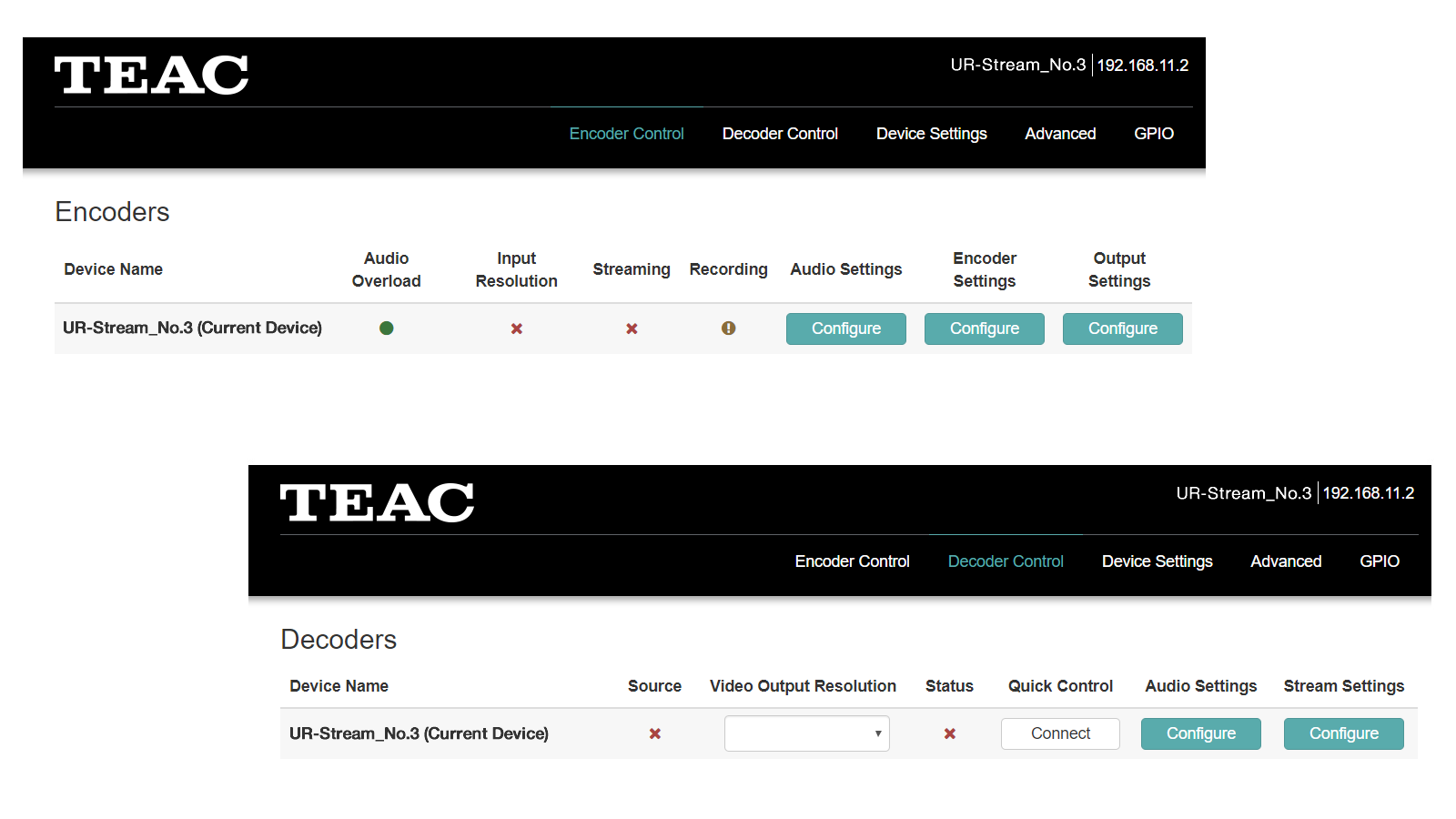 The Mac/Windows "DISCOVERY" app allows multiple UR-Stream units connected
to the network to be managed from a simple Web-browser based GUI.
All configuration settings are saved within the UR-Stream devices, so that in normal
operation no computer is needed for streaming or recording.