Introducing a powerful content management solution that's both easy to implement and affordable, with secure web-based access to all of your recorded surgical videos and images throughout
a hospital's network for quick searching, playback, organizing, editing and sharing​.​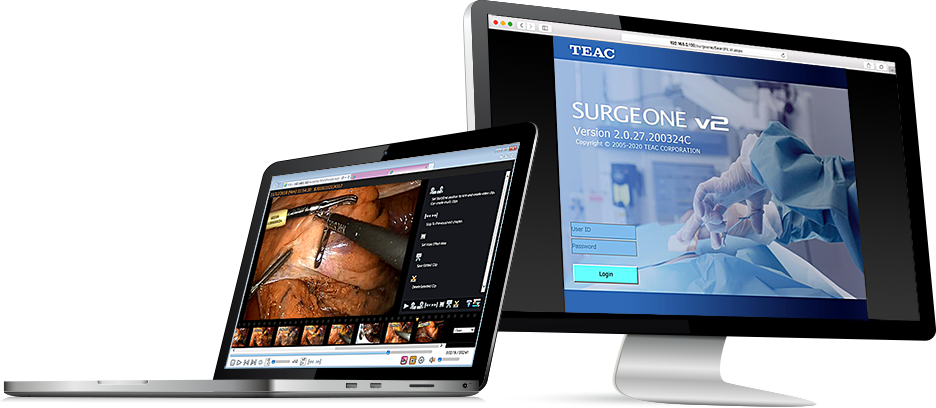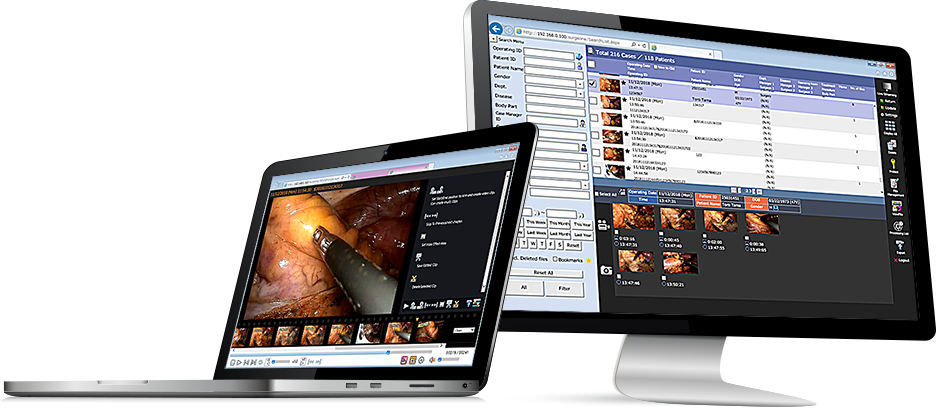 Solve these common complaints with SURGE ONE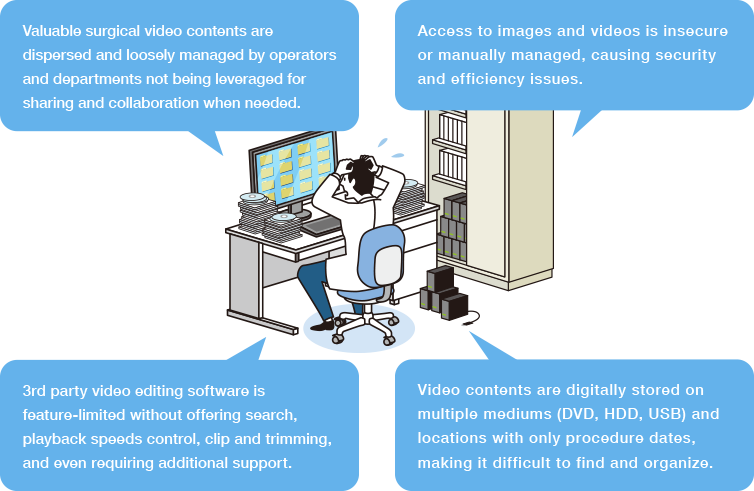 Main Features
SURGE ONE is the ultimate companion software for TEAC video recording systems (UR-4MD, UR-X & S'CORE) creating a centrally managed content management solution for surgical videos and images without large overhead and budget-busting costs. Captured images and video recordings are automatically transferred to a single repository where role-based users can securely access, search, edit, manage, and share all the content captured with TEAC video recorders. SURGE ONE is a robust platform that can be deployed by hospital systems with multiple campuses yet flexible enough to allow for role-based user access at a department level. Paired with TEAC recorders, SURGE ONE is a complete solution at a fraction of the cost of other content management systems in the market. ​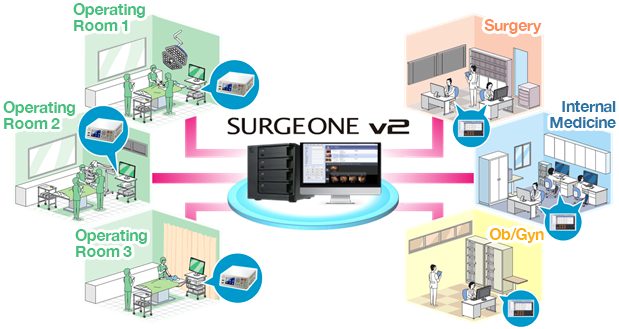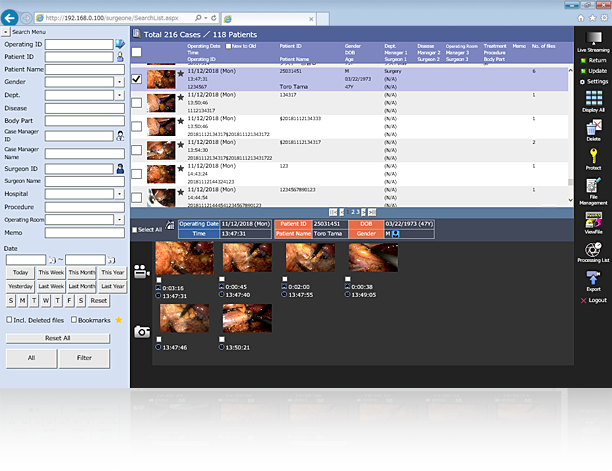 The simple solution to manage surgical videos w/ patient information​
The case and patient information are embedded with the corresponding surgical videos and images, enabling the central management of huge amounts of video contents. The recorded videos & images are automatically transferred to the network server, so you can stop worrying about how much space is left on DVDs or other storage media.​